Faraday Future aims to complete construction two years, about half the time a facility of this magnitude would usually take to build.
Earlier this year, the company unveiled a concept car at the Consumer Electronics Show in Las Vegas; the FFZERO1 Concept. The vehicle, reminiscent of the Batmobile, has more bells and buzzers than you can poke a stick (or swipe a finger) at.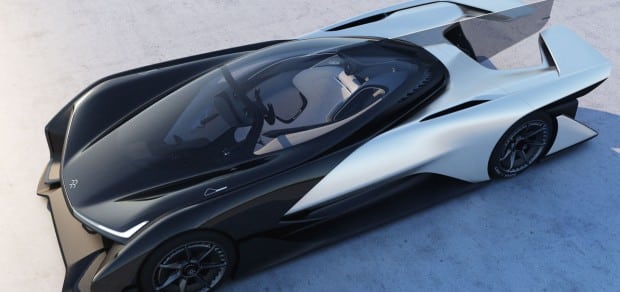 "..the FFZERO1 Concept vehicle is a test bed and a parallel study from which our design and engineering teams continue to draw inspiration and solutions for our future range of clean, intuitive electric vehicles," says the company.
The projected specifications of the FFZERO1 vehicle include 4 quad core motors boasting 1,000 horsepower and a top speed exceeding 320 kilometres per hour. It will be able to go from 0 – 100 km/hr in less than 3 seconds.
Faraday Future expects to launch its first commercial vehicle in 2017; the specifications and styling of which appear to still be a closely guarded secret.
Have a question about our solar power products, installation services or a general inquiry about our company? 
You can contact us at http://www.empireroad.com.au/community/contact  or email us on team@empireroad.com.au
Our vision is to accelerate clean energy innovation through smart funding options to help transition economies and societies toward a clean energy future.